Welcome to The Belanger Lincoln Centre's community page!
Check out how the Belanger Team is making a difference in and around the Greater Sudbury region.
We love our city and the people in it!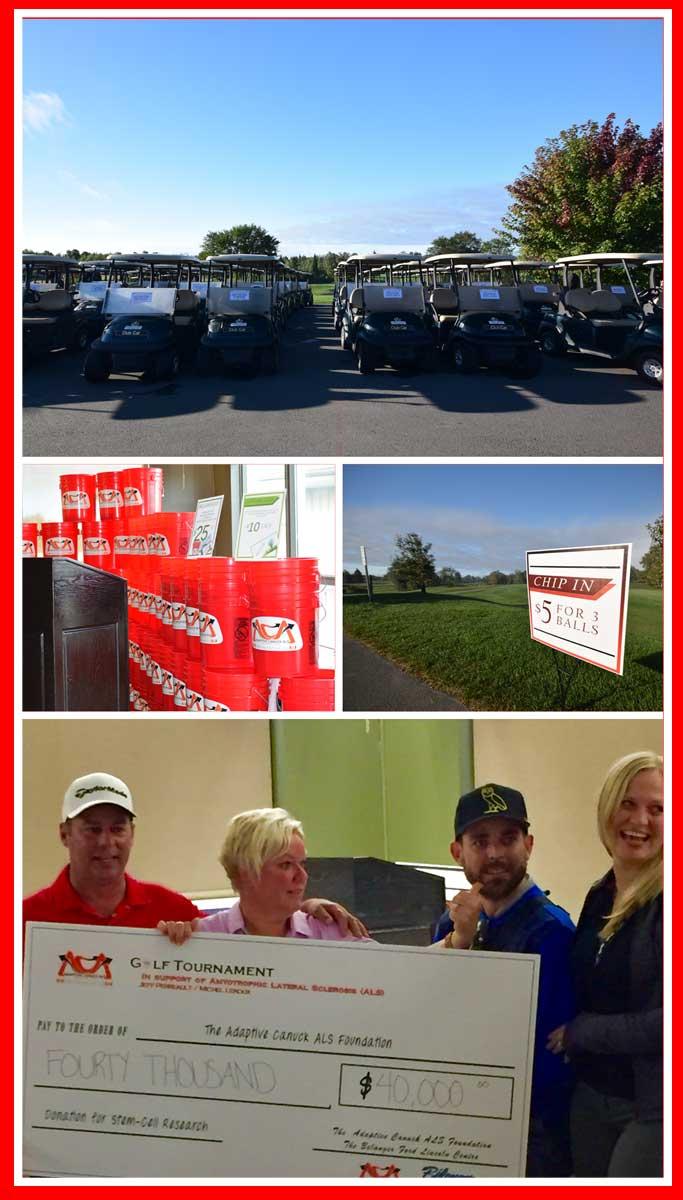 First Annual Golf Tournament in support of ALS
September 2015
The Bélanger Lincoln Centre is proudly supporting The Adaptive Canuck ALS Foundation. Together, we've successfully raised over $40,000 with the first annual golf tournament in support of Amyotrophic Lateral Sclerosis (ALS).
The Adaptive Canuck ALS Foundation, founded by a born and raised Sudburian, Jeffrey Perreault, was diagnosed with ALS in 2014. His foundation has an unbreakable commitment towards supporting stem-cell research that leads to accelerated approval for human treatment to Canadian People Living with ALS (PALS).
Funds raised were pledged to the Toronto Western Research Institute, a major teaching hospital of the University of Toronto. Leaders at Toronto Western Research Institute have made some incredible progress to potentially get an effective protocol in human trials for PALS in Canada.
A heartfelt thank you to everyone that helped The Perreault family and Bélanger Lincoln make this happen.
For people living with ALS - Time Matters Most - Support stem cell research in Canada.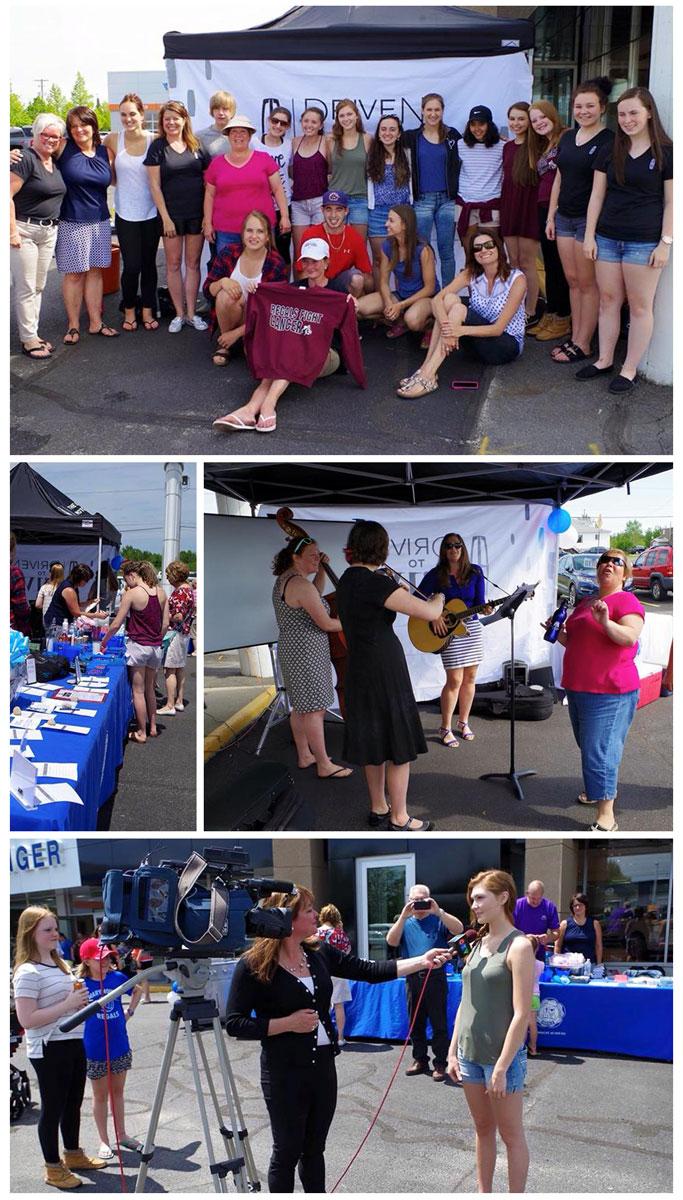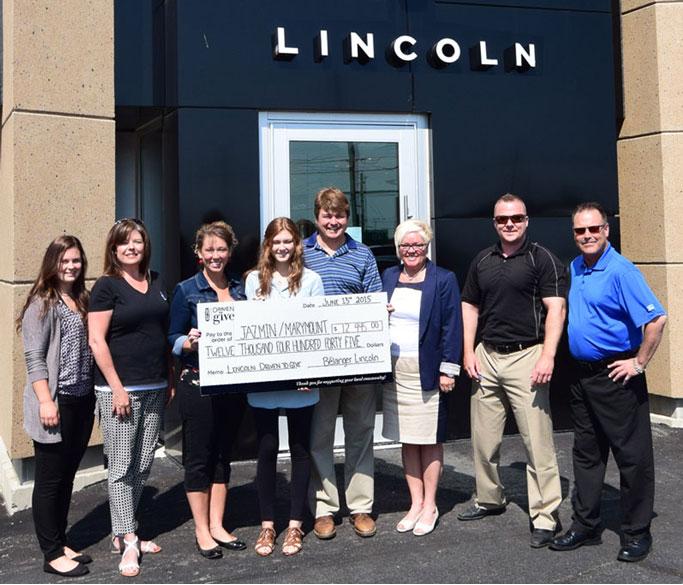 Lincoln Driven to Give Event
June 2015
The Belanger Lincoln Centre partnered up with Marymount Academy to conduct a test-drive fundraising event. We're excited to announce that the Lincoln Driven to Give event organized by Belanger Lincoln and Marymount Academy raised $12,445.00 for Jazmin Ayotte's battle with cancer! Thank you to everyone who showed their support by participating in this fun event!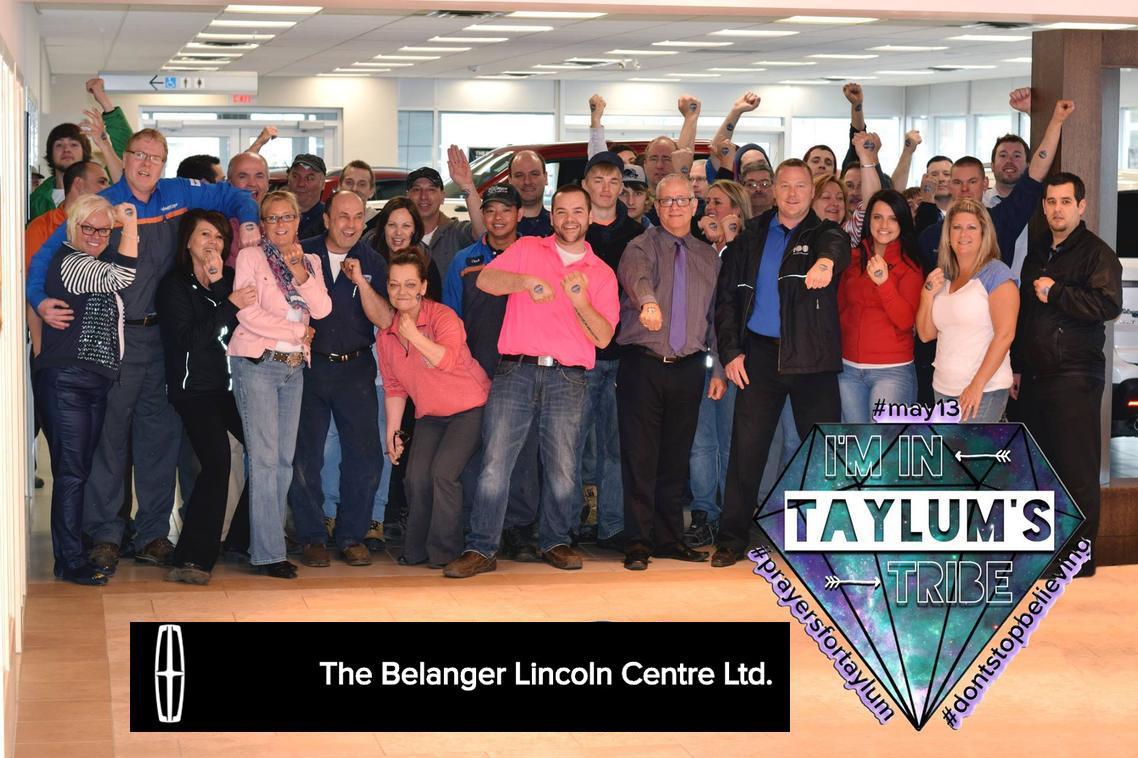 Tattoos For Taylum
May 2015
"Taylum has ARPKD and received his life saving kidney transplant from a selfless living donor on May 13, 2015. " Belanger Lincoln was proud to participate in 'Tattoos for Taylum' to help raise funds for his medical expenses. Raising a total of $350, all staff members purchased and assisted in selling tattoos here at the dealership.
Learn More about Taylum's Journey on their Facebook Page
Join Taylum's Tribe, Click here to donate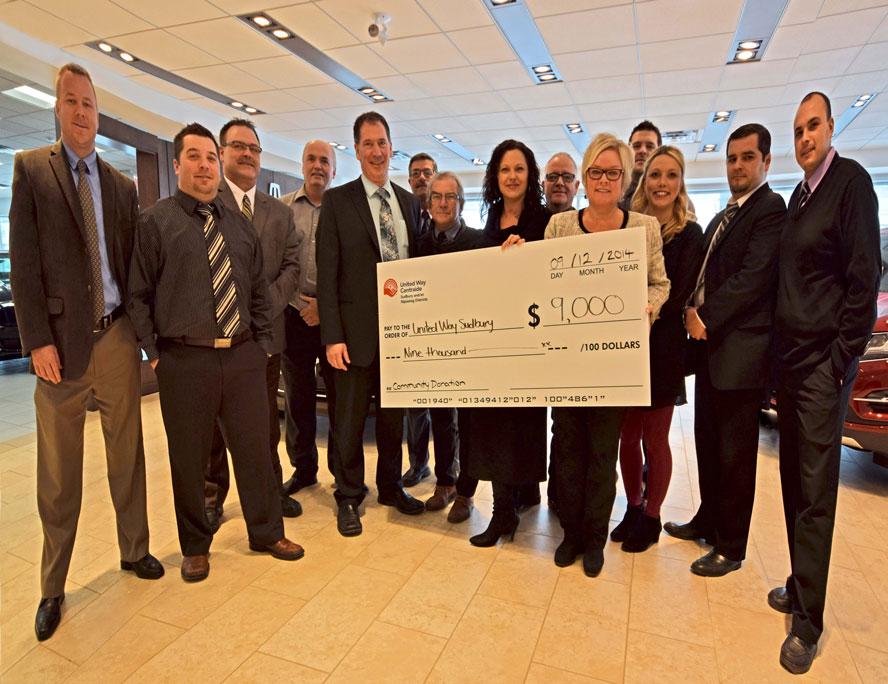 United Way
December 2014
If you purchased a vehicle with us within the month of November 2014, congratulations! A portion of your purchase was donated to United Way. Together, we've donated $9000 towards creating opportunities for a better life for the people in our community!