| SLIDE # | 1 |
| --- | --- |
| SLIDE SOURCE - [ see reference sheet below ] | desktop_slide1.jpg |
| SLIDE TOP TEXT - [ text or html ] | <a style="letter-spacing:2px;">THE LINCOLN</a> |
| SLIDE TOP COLOR - [ hex/class ] | #FFFFFF |
| SLIDE TOP CLASSES - [ see reference sheet below ] | font3 |
| SLIDE TOP HEIGHT - [ 1%-100%- so top+mi+cta = 100 ] | 20% |
| SLIDE MID TEXT - [ text or html ] | <h2>Employee Pricing Event</h2> |
| SLIDE MID COLOR - [ hex/class ] | #FFFFFF |
| SLIDE MID CLASSES - [ see reference sheet below ] | font10 font-secondary |
| SLIDE MID HEIGHT - [ 1%-100%- so top+mi+cta = 100 ] | 50% |
| SLIDE BUTTON LABEL | Find Mine Now |
| SLIDE BUTTON LINK | new/new-vehicle-inventory.html |
| SLIDE BUTTON TARGET NEW TAB - [ yes/no ] | |
| SLIDE BUTTON CLASS - [ e.g. btn-primary ] | btn-primary |
| SLIDE BUTTON HEIGHT - [ 1%-100%- so top+mi+cta = 100 ] | 30% |
| SLIDE HTML POSITION CLASS - [ see reference sheet] | v-center-half h-center-full |
| SLIDE INDICATOR NAME - [ if textual indicator is enabled ] | |
| SLIDE # | |
| --- | --- |
| SLIDE SOURCE - [ see reference sheet below ] | 3hlTlUEyN24 |
| SLIDE TOP TEXT - [ text or html ] | <a style="letter-spacing:2px;">MEET THE 2017</a> |
| SLIDE TOP COLOR - [ hex/class ] | #FFFFFF |
| SLIDE TOP CLASSES - [ see reference sheet below ] | font3 |
| SLIDE TOP HEIGHT - [ 1%-100%- so top+mi+cta = 100 ] | 20% |
| SLIDE MID TEXT - [ text or html ] | <h2>Navigator</h2> |
| SLIDE MID COLOR - [ hex/class ] | #FFFFFF |
| SLIDE MID CLASSES - [ see reference sheet below ] | font10 font-secondary |
| SLIDE MID HEIGHT - [ 1%-100%- so top+mi+cta = 100 ] | 50% |
| SLIDE BUTTON LABEL | Find Mine Now |
| SLIDE BUTTON LINK | new/new-vehicle-inventory.html?models=navigator&years=2017 |
| SLIDE BUTTON TARGET NEW TAB - [ yes/no ] | |
| SLIDE BUTTON CLASS - [ e.g. btn-primary ] | btn-primary |
| SLIDE BUTTON HEIGHT - [ 1%-100%- so top+mi+cta = 100 ] | 30% |
| SLIDE HTML POSITION CLASS - [ see reference sheet] | v-center-half h-center-full |
| SLIDE INDICATOR NAME - [ if textual indicator is enabled ] | NAVIGATOR |
| SLIDE # | |
| --- | --- |
| SLIDE SOURCE - [ see reference sheet below ] | PwhFnOXOoTs |
| SLIDE TOP TEXT - [ text or html ] | <a style="letter-spacing:2px;">MEET THE</a> |
| SLIDE TOP COLOR - [ hex/class ] | #FFFFFF |
| SLIDE TOP CLASSES - [ see reference sheet below ] | font3 |
| SLIDE TOP HEIGHT - [ 1%-100%- so top+mi+cta = 100 ] | 20% |
| SLIDE MID TEXT - [ text or html ] | <h2>Continental</h2> |
| SLIDE MID COLOR - [ hex/class ] | #FFFFFF |
| SLIDE MID CLASSES - [ see reference sheet below ] | font10 font-secondary |
| SLIDE MID HEIGHT - [ 1%-100%- so top+mi+cta = 100 ] | 50% |
| SLIDE BUTTON LABEL | Find Mine Now |
| SLIDE BUTTON LINK | new/new-vehicle-inventory.html?models=continental |
| SLIDE BUTTON TARGET NEW TAB - [ yes/no ] | |
| SLIDE BUTTON CLASS - [ e.g. btn-primary ] | btn-primary |
| SLIDE BUTTON HEIGHT - [ 1%-100%- so top+mi+cta = 100 ] | 30% |
| SLIDE HTML POSITION CLASS - [ see reference sheet] | v-center-half h-center-full |
| SLIDE INDICATOR NAME - [ if textual indicator is enabled ] | CONTINENTAL |
| SLIDE # | 1 |
| --- | --- |
| SLIDE SOURCE - [ see reference sheet below ] | mobile_slide1.jpg |
| SLIDE TOP TEXT - [ text or html ] | Continental |
| SLIDE TOP COLOR - [ hex/class ] | #FFFFFF |
| SLIDE TOP CLASSES - [ see reference sheet below ] | font3 font-secondary |
| SLIDE TOP HEIGHT - [ 1%-100%- so top+mi+cta = 100 ] | 40% |
| SLIDE MID TEXT - [ text or html ] | |
| SLIDE MID COLOR - [ hex/class ] | #FFFFFF |
| SLIDE MID CLASSES - [ see reference sheet below ] | font1 font-secondary |
| SLIDE MID HEIGHT - [ 1%-100%- so top+mi+cta = 100 ] | 0% |
| SLIDE BUTTON LABEL | Find Mine Now |
| SLIDE BUTTON LINK | new/new-vehicle-inventory.html?models=continental |
| SLIDE BUTTON TARGET NEW TAB - [ yes/no ] | |
| SLIDE BUTTON CLASS - [ e.g. btn-primary ] | btn-primary |
| SLIDE BUTTON HEIGHT - [ 1%-100%- so top+mi+cta = 100 ] | 25% |
| SLIDE HTML POSITION CLASS - [ see reference sheet] | top-third left-full |
| SLIDE INDICATOR NAME - [ if textual indicator is enabled ] | |
| SLIDE # | 3 |
| --- | --- |
| SLIDE SOURCE - [ see reference sheet below ] | 2017_navigator_slide_mob.jpg |
| SLIDE TOP TEXT - [ text or html ] | The 2017 LINCOLN NAVIGATOR |
| SLIDE TOP COLOR - [ hex/class ] | #FFFFFF |
| SLIDE TOP CLASSES - [ see reference sheet below ] | font3 font-secondary |
| SLIDE TOP HEIGHT - [ 1%-100%- so top+mi+cta = 100 ] | 40% |
| SLIDE MID TEXT - [ text or html ] | |
| SLIDE MID COLOR - [ hex/class ] | #FFFFFF |
| SLIDE MID CLASSES - [ see reference sheet below ] | font1 font-secondary |
| SLIDE MID HEIGHT - [ 1%-100%- so top+mi+cta = 100 ] | 0% |
| SLIDE BUTTON LABEL | Find Mine Now |
| SLIDE BUTTON LINK | new/new-vehicle-inventory.html?models=navigator&years=2017 |
| SLIDE BUTTON TARGET NEW TAB - [ yes/no ] | |
| SLIDE BUTTON CLASS - [ e.g. btn-primary ] | btn-primary |
| SLIDE BUTTON HEIGHT - [ 1%-100%- so top+mi+cta = 100 ] | 25% |
| SLIDE HTML POSITION CLASS - [ see reference sheet] | top-third left-full |
| SLIDE INDICATOR NAME - [ if textual indicator is enabled ] | |
| SLIDE # | 2 |
| --- | --- |
| SLIDE SOURCE - [ see reference sheet below ] | mobile_slide2.jpg |
| SLIDE TOP TEXT - [ text or html ] | 2017 Lincoln MKC |
| SLIDE TOP COLOR - [ hex/class ] | #FFFFFF |
| SLIDE TOP CLASSES - [ see reference sheet below ] | font3 font-secondary |
| SLIDE TOP HEIGHT - [ 1%-100%- so top+mi+cta = 100 ] | 40% |
| SLIDE MID TEXT - [ text or html ] | |
| SLIDE MID COLOR - [ hex/class ] | #FFFFFF |
| SLIDE MID CLASSES - [ see reference sheet below ] | font1 font-secondary |
| SLIDE MID HEIGHT - [ 1%-100%- so top+mi+cta = 100 ] | 0% |
| SLIDE BUTTON LABEL | Find Mine Now |
| SLIDE BUTTON LINK | new/new-vehicle-inventory.html?models=mkc&years=2017 |
| SLIDE BUTTON TARGET NEW TAB - [ yes/no ] | |
| SLIDE BUTTON CLASS - [ e.g. btn-primary ] | btn-primary |
| SLIDE BUTTON HEIGHT - [ 1%-100%- so top+mi+cta = 100 ] | 25% |
| SLIDE HTML POSITION CLASS - [ see reference sheet] | top-third left-full |
| SLIDE INDICATOR NAME - [ if textual indicator is enabled ] | |
## REFERENCE SHEET FOR SLIDE HTML
SLIDE SOURCE - [ Image Index^, YoutubeID or HTML5 Video Folder Path ]
- image index^ : slide source will be set to the image from the carousel widget at top using its numeric position (index) - [ e.g. setting this to "1" would use the first image in the carousel widget ]
- youtube id : slide source will be a youtube video by using its embed id - [ e.g. Zx7HliE_0-Q ]
- HTML5 video folder path : slide source will be video by supplying a first-frame image path with all the required assets of the same name; webm video, mp4 video, first-frame jpg (to display while video loads) - [ e.g "http://<domain>/<path>/<video folder>/<filename>.jpg" ]
SLIDE TOP/MID CLASSES - [ wrap*, inline*, font1-10, weight1-9, italic, underline, superscript, subscript ]
* wrap/inline : one of these MUST be set for the text to resize with the slider, use wrap to constrain the text by container height or inline to constrain the text by container width - [ e.g. "inline" ]
- font1-10 : sets the size of the text from 1:1 to 10:1 - [ e.g. "font2" ]
- weight1-9 : sets the weight (bold/light) of the text from 100 (lightest) to 900 (boldest) - [ e.g. "weight9" ]
- italic/underline/superscript/subscript : will set the corresponding style
SLIDE HTML POSITION CLASS - [ Vertical & Horizontal sets should be input ]
- Vertical : top, v-center or bottom "-" full, half or third - [ e.g. "top-third" sets the HTML to the top of the slide using a 1/3 of its height ]
- Horizontal : left, h-center or right "-" full, half or third - [ e.g. "h-center-half" sets the HTML to the horizontal center of the slide using half of its width ]
- Vertical & Horizontal = "top-third h-center-half"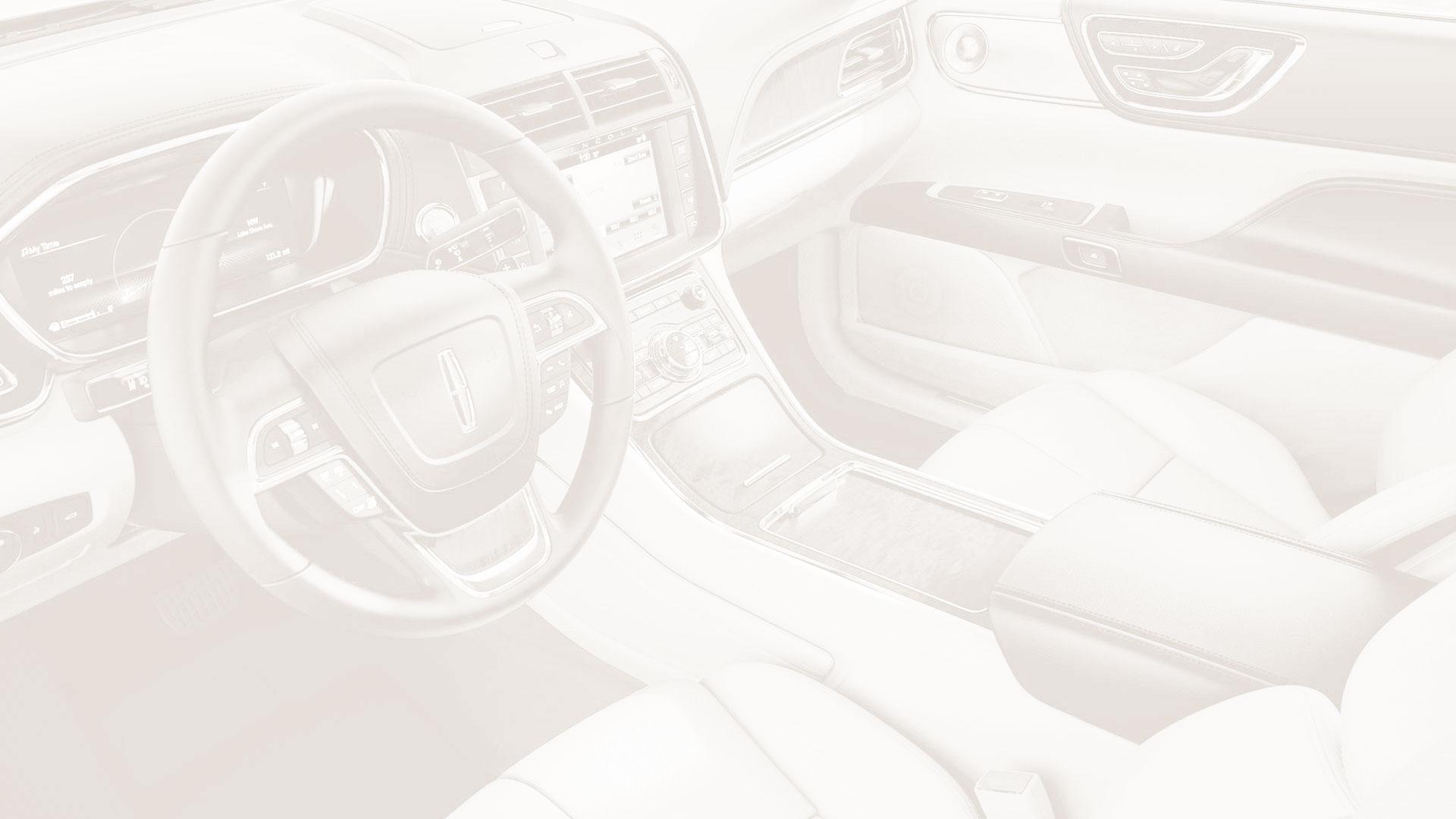 SCHEDULE SERVICE
Need easy, reliable, affordable service for your car? Come to The Belanger Lincoln Centre Ltd. and schedule a service appointment. We pride ourselves on certified technicians and genuine parts that provide the best service Chelmsford, ON can find. Servicing your Cars and SUVs makes it simple to keep your vehicle running at its top performance.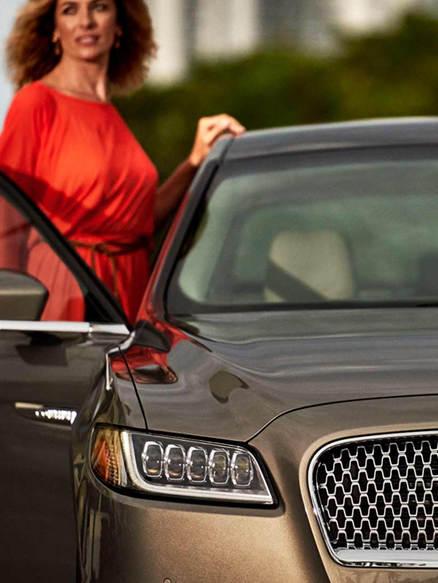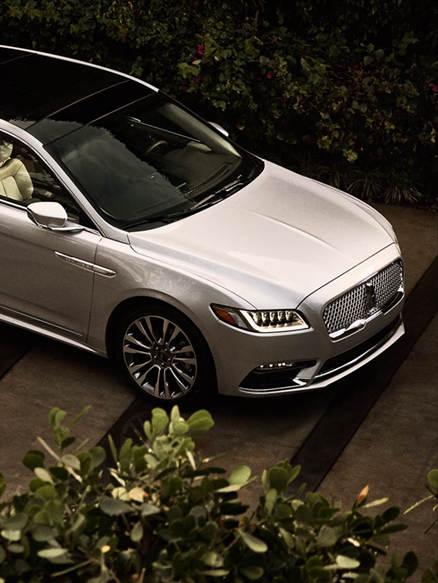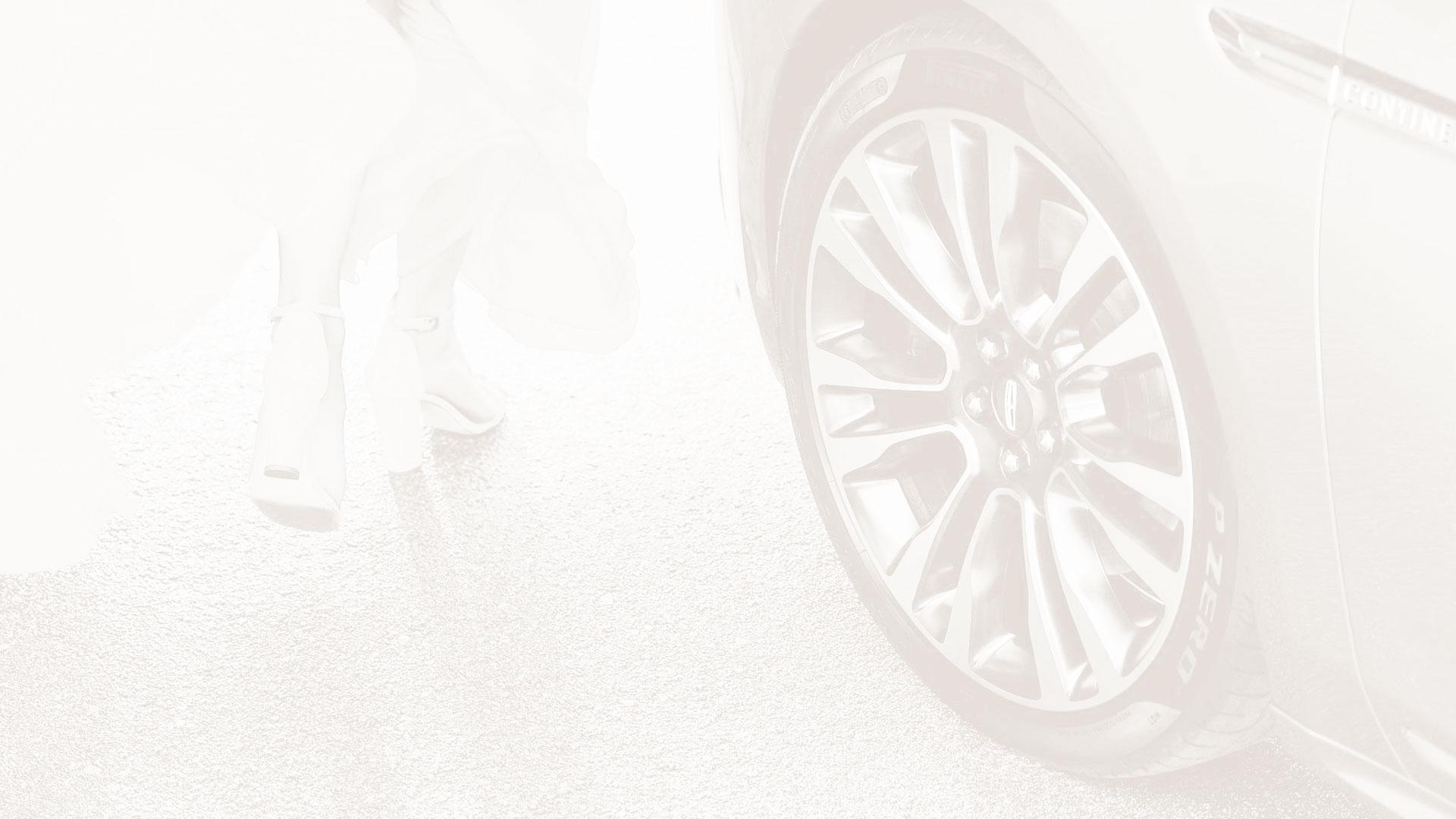 VIEW OFFERS
Looking for a new Lincoln vehicle at the best price? Look no further for Chelmsford's best selection of Lincoln offers and incentives! Looking for a new vehicle at the fairest price? Take advantage of our current new vehicle offers featured below!
One of the best experiences of customer service I have ever had.
- Katherine Cannon
Nice new showroom and the staff are easy to deal with.
- Brandon Beauchamp
A good experience, every time!
- Janet Young
Welcome to The Belanger Lincoln Centre Ltd. Dealership
We proudly serve Sudbury and surrounding areas.

Our team would like to thank you for visiting us. We carry new and pre-owned Lincoln vehicles as well as other makes and models.

Our first and foremost goal here at The Belanger Lincoln Centre Ltd. is to make your car-shopping experience to be the best. We're located in Chelmsford, stop by! You will quickly discover the entire staff knowledgeable in all things automotive especially in the Chelmsford, ON area.

We proudly offer the very best in new and pre-owned vehicles at The Belanger Lincoln Centre Ltd.. We maintain an easy-to-use searchable online inventory for customers to start their search. Or talk to our sales personnel, instead, to find that pre-owned vehicle of your dreams. Already own a car and looking to keep it running? Bring it to our expert car service and repair department. No job is too big or too small for them. Finally, chat with our financial department. They'll make sure you get the right car loan or lease for your budget.

We look forward to serving you in all your automotive needs at The Belanger Lincoln Centre Ltd.!